The Giant Angels Eager To Shine ( Cato )
Geb datum: 24-05-2015
Vader: Jättiläisen Baltazar XL Paradisio
Moeder: The Giant Angels Ayana Aisha
ECVO Vrij! / DCM Vrij / HD A en ED Vrij / Nek en rug vrij bevonden van erfelijke afwijkingen! / DNA profiel!
Behaalde titels:
PUPPY WINNER 2015 + BELGISCH JEUGDKAMPIOEN 2016!!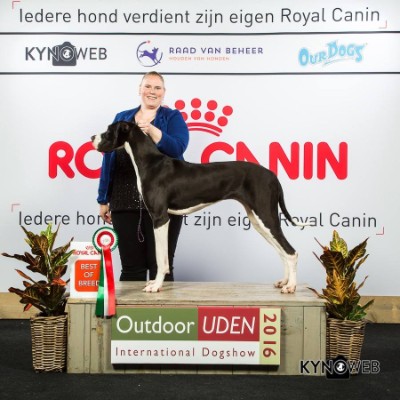 The Giant Angels Glorious Chanel ( Sterre )
Geb Datum 14-06-17
Vader Brendan von Tir Na Nogh
Moeder The Giant Angels Ayana Aisha
Titels
NL Jeugdkampioen 2018!!
The Giant Angels Golden Glory ( Senna )
Geb datum: 14-06-2017
Vader: Brendan von Tir Na Nogh
Moeder: The Giant Angels Ayana Aisha
Titels
NL Jeugdkampioen 2018!!,